It is 2019 and smartphones have transformed the world into a technology dependent, digitally advanced space. Right from buying safety pins to selling airplanes, people are just a click away from anything they'd want to do.
Why are GIFs needed?
Propagating and facilitating business these days requires proper advertising. Considering the majority percentage of millennials in the market, creating attractive marketing campaigns is important.
GIFs are essential these days because they are an amalgamation of images and videos that convey a message more precisely.
As updates keep creeping into our systems it is important to know how to make GIF. These are super attractive and connect the ad with the viewers which increases the purchase probability.
When you know how to make GIF you can easily explain important points in a little flash of motion picture. It is easy to create, upload and share because of smaller file size which also fits perfect for mobile version ads.
These GIFs became more popular besides the dynamic pop culture in recent times. One of the world's most popular website named GIPHY has stated about having over 300 Million active users. Google acquired Tenor has helped people find millions of GIFs for apps and other purposes thereby spreading the innovative graphic element.
Here we are documenting a simple method using which, you can know how to make GIF from videos to promote brands through advertising.
Know How to make GIF from video
It is not necessary for you to download application and adobe creative studios to create GIFs because it can be easily done online.
Log on to Giphy.com 
Simply open the website and log in with your essentials and click on the tab "create" on upper right side of the menu bar.
Enter link of desired video
Copy and paste the web address of the video that you want to edit on to create the wanted GIF in the "Add any URL" bar below.
You can also select to add direct pictures and videos in the site for transforming them into GIFs.
Select the start and end points
The page further leads you into the slot selection page where you can choose the duration of the video along with start time options.
The video can be adjusted accordingly.
Edit the video
This step helps you add different text, stickers, annotations and effects. The tools help add style and animation to the video as well. This improves the quality of the GIF and it gets more attractive too.
Add hashtags to GIF
Now that you know how to make GIF from videos make sure you optimize the upload properly. While adding the file to Giphy.com do add the right, relevant and appropriate hashtag.
You can your brand name, category, product, emotions, cartoon, relevant star names as hashtag so that the search recommendation prompts your GIF to users. You can try to find what probable words will any user use to get the GIF that you uploaded.
Upload the GIF
After saving all the changes and desired edits you can add the GIF to the Giphy.com for its active users.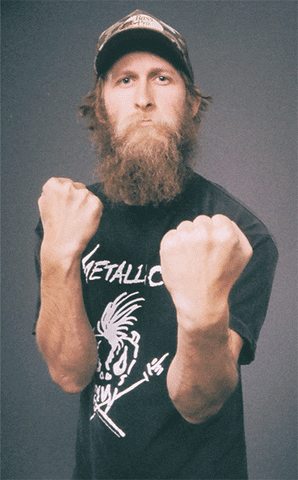 ---
Salorita Mohanty
Peppy, chirpy, sane in her way. Sucker for wild travels & treks. Fond of murder mystery and non-fictional books. Open politics enthusiast and an agnostic atheist. Looks for wackiness in normalcy, adulting at her own pace!